If you need to learn more from our website Designers, they have plenty of ideas. Obviously there are too many websites for us to show them all, but if you have a specific style of website you are interested in, use our Contact Us page and we will see if we have something similar for you to look at.
Below are just a few websites we have developed recently. Most of these Websites are for businesses on or local to the Mornington Peninsula. You may also notice that many of our websites are for the music industry. While completely unintentional, Brag Design have become the go to website developers for music related business and to date, we have quite a few of them under our belt. To see more, just follow the links to the website and have a look around. Who knows, maybe you will find something in common with other local businesses.
Vicious Recordings Music Label
Vicious Recordings are Australia's biggest Dance Music record label, with a history of dance floor hits over more than 2 decades. This is a website designers dream project and represents the pinnacle of web design and functionality. It boasts a custom CMS alongside an intelligent automated page builder.
Blue Peter Motors Mornington Mechanics Website
Great looking website for mechanic with a passion for customisations. Simple customer contact forms and gorgeous galleries.
Pop 'n' Balloon Simple & Affordable Online Store Design.
The Pop 'n' Balloon Website design is simple, yet effective in converting sales. Customer can book delivery times and pay online, making the buying process so simple.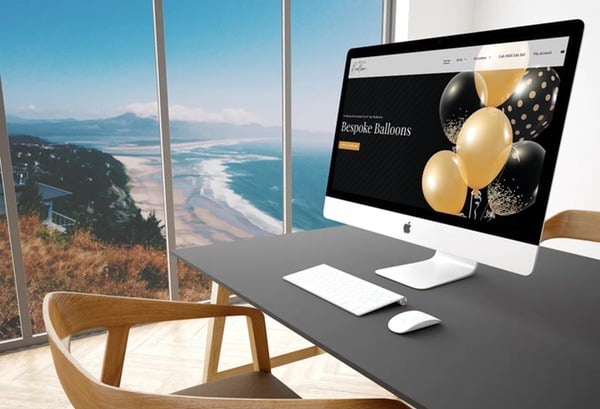 Carl & Erics Mobile Disco
Exclusive to Australia, legendary DJ Carl Cox and Eric Powell perform at this exclusive event throughout summer, attracting thousands fans and party goers. This simple but custom events website is all you need to keep followers in the loop.
Temple Door Natural Medicine and Health
Temple Door is a stinkingly beautiful Natural Health Spa Website. The website is designed to be gentle on the eyes, conveying the relaxing nature of the business. Website includes a booking and events system.
Bush Records
Bush Records is a small record label with international recognition. The website offers new release information and has a slick, original design.
National Wholesale Giant B2B Here eCommerce Website
If you are looking for big, B2B Here are a monster. This online Wholesaler website uses WooCommerce and a whole lot more for complex Shipping and Pricing.
Pats Music Store Oakleigh South Website
The Pats Music Store website is a fully optimised online store, featuring the very best in eCommerce. With live product feeds from suppliers, prices are always up to date as well as stock levels and discontinued lines.
DFC are Australia's leading Packaging Machine Suppliers.
With a variety of products to showcase, DFC Packaging required a professional look and simple presentation of some complicated machinery.